Discover the key to having a fulfilling and happy life, achieving your career goals, and being the best you can be.
Emotional Intelligence Training with MBEID will teach you the skills you need to be more effective and successful in your life and career. 
"Having an Emotional Intelligence coach gives you the best path to upgrading your EI skill set."
– Daniel Goleman, author of Emotional Intelligence
The Smartest Approach to EI Training
The best news about Emotional Intelligence is that everyone can enhance it. This is because the set of skills your EI is based on are all trainable.  
While developing Emotional Intelligence is not complicated — and anyone can do it — it is not easy.
Why? It requires training. Just as increasing your fitness requires exercise, training any inner skills requires regular practice — so increasing your emotional intelligence requires regular practice.
That's where the importance of great training system becomes critical. 
MBEID aspires to be the smartest approach to Emotional Intelligence training — a personal and professional development approach uniquely suited for the modern world. It brings together the best of the world's top Mindfulness and EI training programs. 
It uses a methodology that was personally developed by Daniel Goleman, whose 1995 book "Emotional Intelligence" pioneered this field and is still considered the definitive work on the subject.
Emotional Intelligence has proven the key skill set for leadership, teamwork, sales and client management – anything where people are crucial. But to master competencies like empathy and influence it helps to have the support and guidance of an expert and, ideally, a tutorial with personal feedback. That's where coaching can make a big difference, and why I'm offering a certification for coaches in how to help clients strengthen their competence in emotional intelligence.
MBEID Combines Training and Personal 1:1 Coaching
The power of the MBEID approach is in its combination of
Training and Personal 1:1 Coaching.
Many people understand the benefits of EI and begin training it, but fail to get the results they deserve because they do not receive enough guidance. Seeing this need inspired me to create MBEID, to provide the support you need to effectively enhance your EI. 
The support and guidance of a qualified, Daniel Goleman-certified coach can provide much-needed perspective and accountability, along with a structured approach for learning, self-discovery, and transformation. By understanding the brain's circuitry when it comes to emotional regulation, a coach can help you notice habitual patterns of mindset, beliefs, emotional triggers, and behaviors that may be limiting your growth. 
A coach can aid in implementing evidence-based practices and strategies for long-term emotional balance to benefit you — and also the people around you.
Most of all, coaching helps install lasting improvements in EI competencies. These are the benefits I help you achieve as I guide you through EI training.
The MBEID Approach Is Practical, Effective, and Systematic
It begins with your

Emotional Intelligence profile

and identifying your learning opportunities. 
Next, it

effectively teaches you the EI basics

you need to know. 
Through

simple practice

, you systematically enhance your EI skills. 
With 1:1 Coaching, you get the support you need

to make Emotional Intelligence a new effective habit. 
It makes enhancing your EI achievable in today's busy world —

All it takes is 15 minutes, two times a day!
"Drawing on over 25 years of experience in teaching and program development in the field of EI, I designed the training I wished I had 30 years ago. I am certain it would have allowed me to train much more effectively and saved me years of effort." 
Bernie Schreck
Founder and President of MBEID
Hear from what others have to say about our
Emotional Intelligence Trainings:
"My lack of emotional intelligence contributed to tremendous strain in my life and relationship; the Daniel Goleman Emotional Intelligence coaching program gave me a detailed road map for understanding so much that I had been blind to, and proved immensely helpful in turning everything around. The future looks bright now, and I am glad to have gained a heightened level of understanding and bonding with those around me. And Bernie was great as a coach – very insightful, and very adept at helping me discover my weaknesses and how to address them, and lead me to a better knowledge of myself. Taking this course with Bernie was one of the wisest things I've ever done."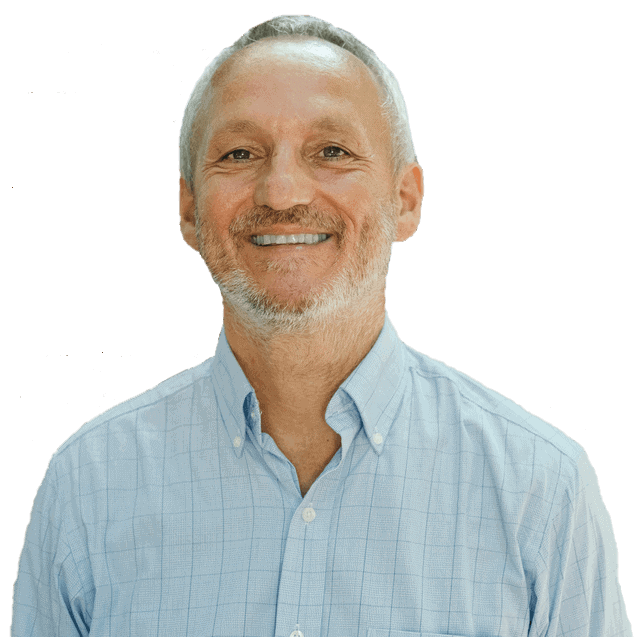 "I have been very fortunate to study with some of the world's best mindfulness and Emotional Intelligence teachers.
The tools I learned have helped me personally manage stress, overcome anxiety and create a successful, fulfilling and meaningful life. And my extensive training and over 25 years of experience teaching people enable me to skillfully guide you to do the same and achieve your goals."
Bernie Schreck, M.A.


Founder & President of MBEID
Goleman EI Certified Coach
Search Inside Yourself (SIY) Certified Teacher
Mindfulness-Based Stress Reduction (MBSR) Teacher